Well you all know what this is: The Annihilator
Today its only another quets done by many people on many servers each day.
In 2003 it was a time were only a small ammount of servers were present and the Level 100 was still something great to achieve.
Only few had this level back then as the update, which would introduce Level doors and quest chests, was planned.
So CIP decided to give a quest only to Level 100+ with great rewards (for this time)
Of course you think: CIP made it as hard as the quest is today to make sure that the people would not get the items (demon armor, SOV, Stoecutter Axe) so easily. Well you think wrong. 🙂
As this update was introduced CIP made a private Testserver only for SGMs and CIP themselves.
And so it happend that the SGMs Flattery, Faerwynn, Knightmare and Taghor were on the Testserevr together with Steve and Greeny. Knightmare and Steve were showing the new map features and so we came to the Annihilator.
None of us SGMs had level 100 back then so we got extra powers to level up top get past the level door.
So Flattery and me went together into the Annihilator with Steve and Greeny who had unkillable God chars.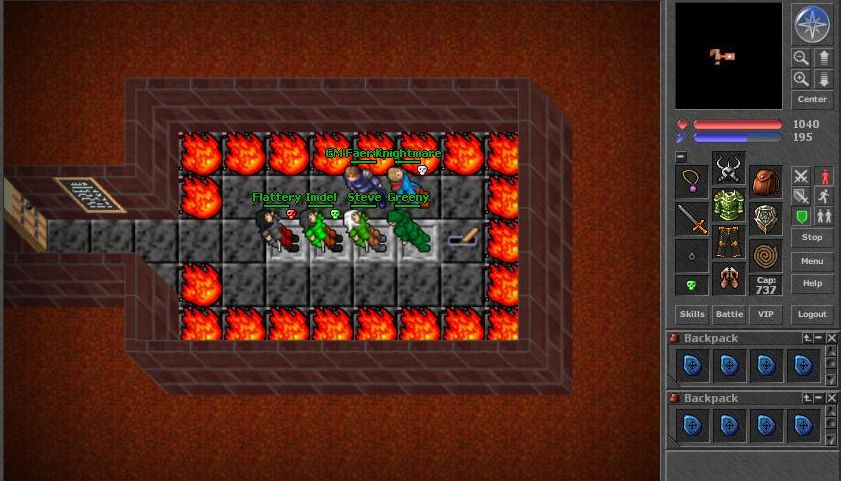 Flattery and me were killed easily and so we teleported back to the reward room.
Read More