As i searched through my screenshots i found this evil screenshot: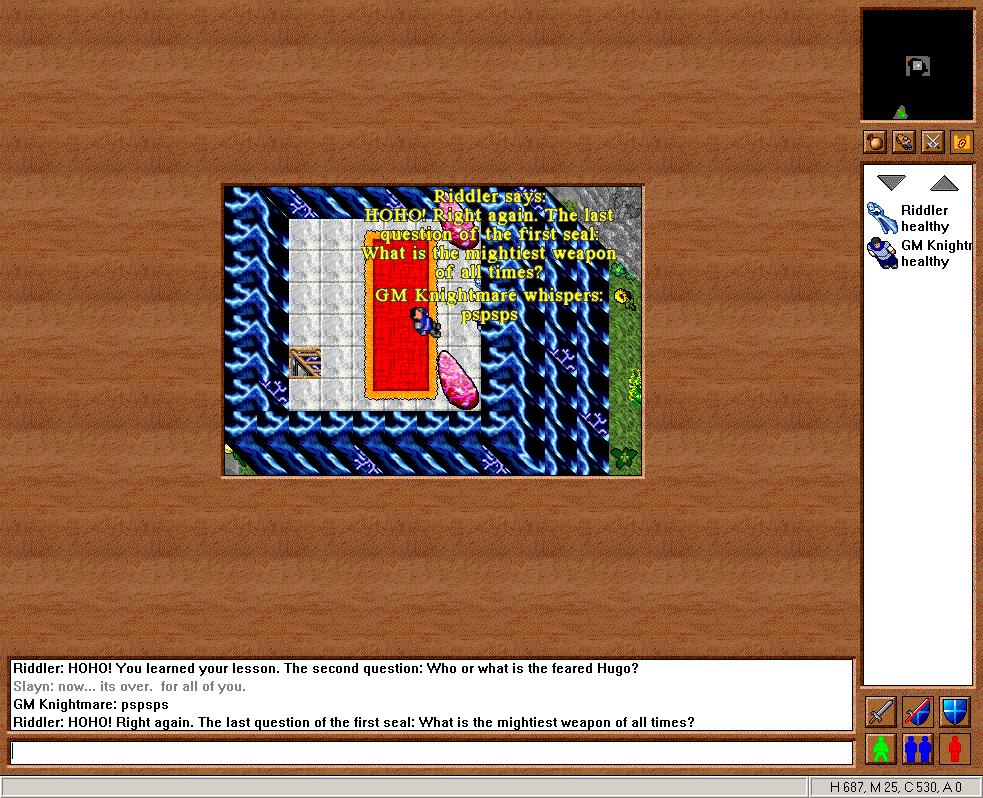 As you perhaps know. The Question about Hugo was long time not known. For many months people tried to solve it. As i was once again there to check it out, Knightmare teleported to me and whispered the right answer to the riddler.
That was very evil back then. He didn't tell me any hint. he just showed me that it was solveable.
It took me some more weeks to get the right answer but only to then being stuck at the last question again for months 😉
But more on this topic on another post.