For a contemporary Tibian, using the term "Tibiaball" just goes without saying. On a sundays afternoon you gather some friends, set up a pitch with two goals and start playing good old Tibiaball. But did you ever wonder what the hell came over CIP when they implemented a modern football? And where did the idea come from?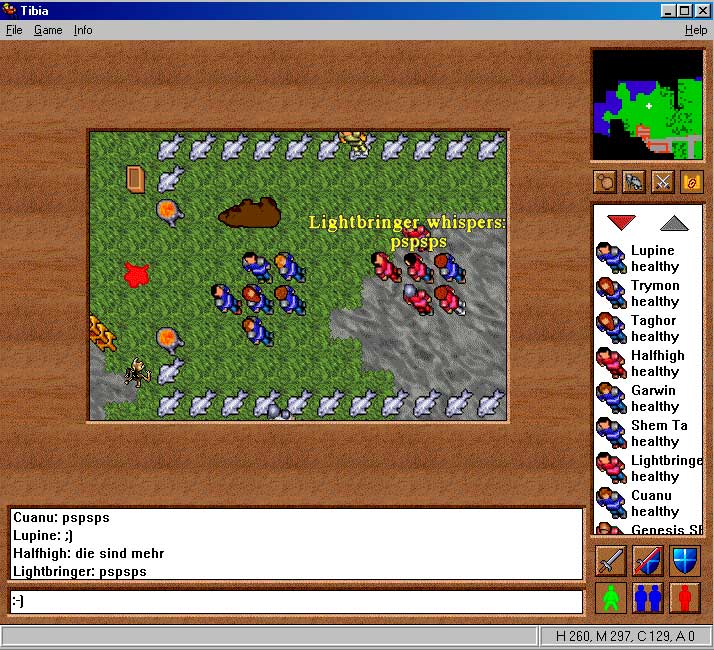 Tibiaball match AFT vs. RR – Teams discussing their tactics

© Havey
Tracing back the very first origins of Tibiaball brings us back to the early days of Tibia or more precisely to the time when Tibians invented pushing. At that time we came very soon up with the idea to use the new discovered technology to push lootbags around, to push players and basically everything that was not nailed down to the ground. Then we started first competitions to measure our pushing skills, like pushing a statue across Thais and finally we came to the idea to set up goals and play soccer. But hey, we did not have any football and how to set up a pitch? Our solutions were very rudimentary and bloody: We used dead fishes and a slain bear and called the game Tibiaball.